Trike Patrol – The Only Filipina Site That Matters
The only still-updating Filipina site, Trike Patrol, is still going strong!
Being a fan of this site for a long time now, since 2012 when I first discovered them, It's refreshing to see that they keep their designs updated, fresh and looking like something that just came out this year. Can you believe it's 2020 already? Anyways, the site has been around since 2006 – which says a lot in the adult industry. Find any site that has been around this long and you'll likely find that they got swallowed up by a bigger fish and put on auto-pilot. Recycling the same old updates over and over. Not Trike Patrol. Nope, they update every 2 weeks with a fresh new Filipina damsel!
What is Trike Patrol?
In basic terms – it's a site where a bunch of horny white dudes travel the streets of the Philippines in a trike and pick up girls to bang wildly back at their hotel rooms. In reality, it's more or less a lifestyle for white tourists that flock to these Philippines cities for pussy. What you see on Trike Patrol is not much different than what you would end up in a day or two after landing in Angeles City.
What started out as a joke amongst manwhore friends, turned into something huge. They decided to start filming their real sexual exploits and one of them dared the other to put it online. It was an instant hit. Nobody has seen this kind of rawness before. Nobody has seen this kind of realness before. There was a "street meat" style site that was doing it long ago, but never quite like this. You get to know the girls a little, get to know the men behind the camera a little and we get to see how the pickups go down.
Now being the only Filipina-themed pickup site left that still updates, it's clear to see that even into 2020, the sites popularity keeps growing and growing! In fact, it's became sort of a cultural term amongst the Filipino. Trike Patrol is known the world over – famous even! Hated or loved, if you are a Pinoy… you know the site!
What's cool too is that this is where John Tron from Asian Sex Diary got his start. If you look back in the archives, you will find videos he's shot for them that were released before his diary surfaced.
What Type Of Content Does Trike Patrol Offer?
Inside, you will find over 475 hardcore videos that date all the way back to 2016. A typical update on Trike Patrol contains a video that features one of the boys running around in a trike looking for girls. After pulling over at one that meets their fancy, a quick conversation usually ends up with offering them a ride.
Like most sites of the "pickup" nature, they end up back at the pad for some more intimate exchanges. What was soon the sight of a deer caught in the headlights of a raging white cock bulge, quickly turns super hardcore. With girls offering up their soaked pussies in hopes of snagging themselves a boyfriend. Or in some cases, just a good cum that no local could give them.
Each update page will also feature a photo gallery that contains anything from pickup, strip down and action. Sometimes it's just action, or sometimes just a strip down. The videos, however, show everything. And man, some of these women are TINY! Like King Kong vs a miniature snatchzilla!!!
What was of interest to us here were the special episodes from the USA. We like how they took their fame to the next level and started seeking out the odd Filipina porn star. It looks like they got another American guy working with them now that knows the lay of the land well-enough to know where they hang out – and he puts the idea into motion. Mixing Filipina sensual power with someone that's used to working a camera brings out a special sight that can only be described as a guaranteed ticket to all of your spank banks.
Lets explore some content below with this mix of videos and pictures from their early beginnings to quite recent: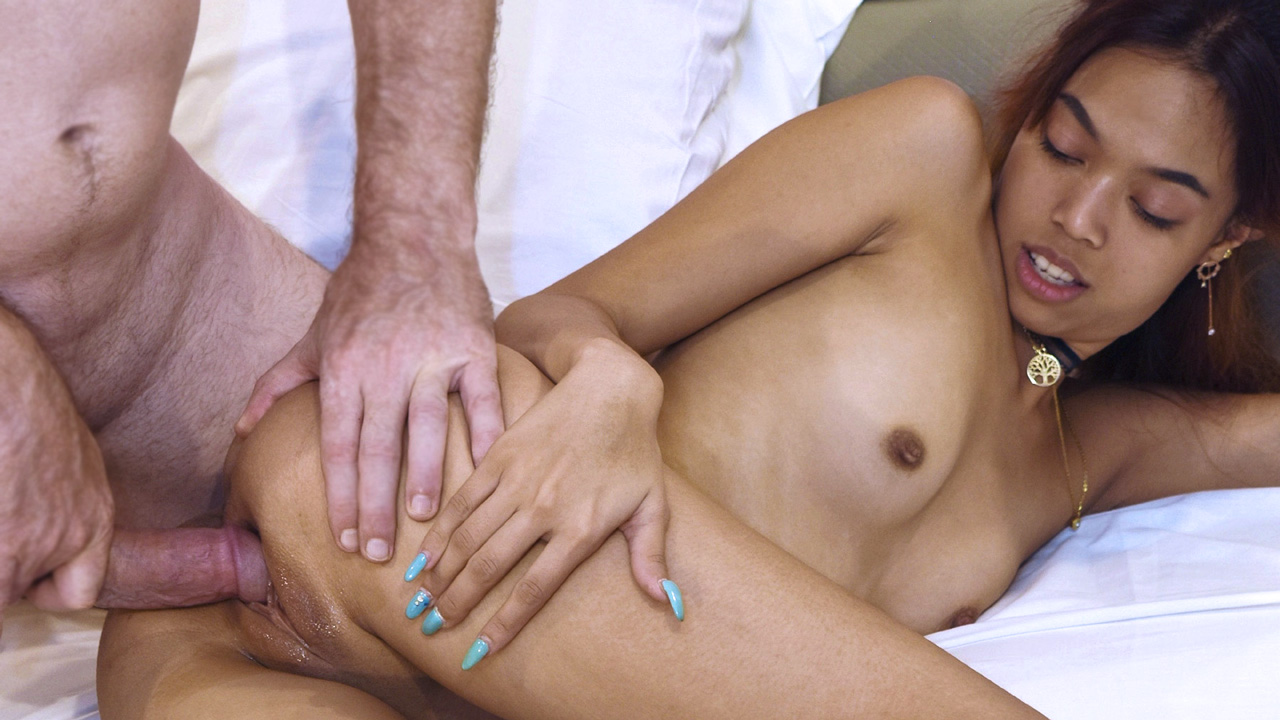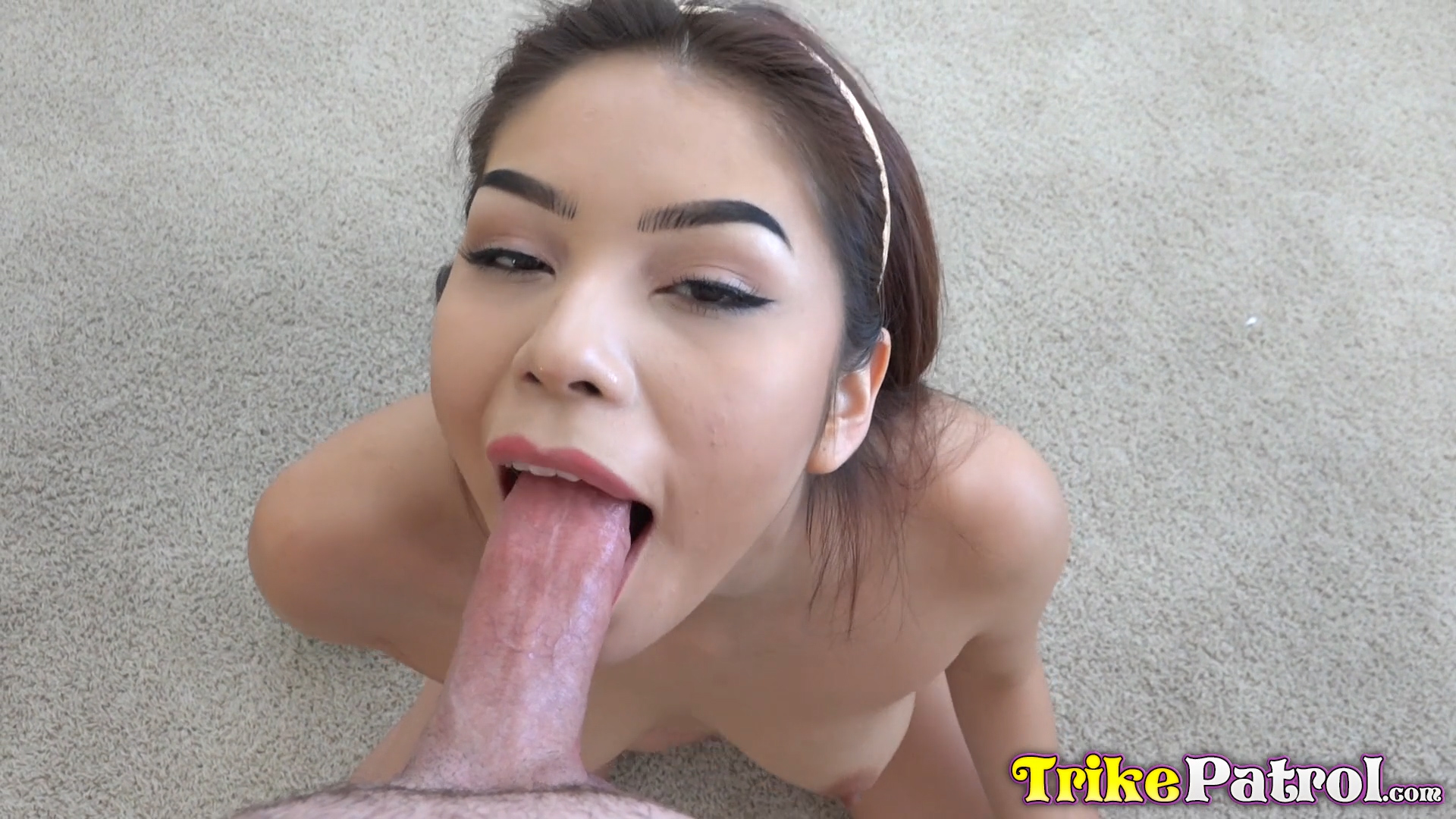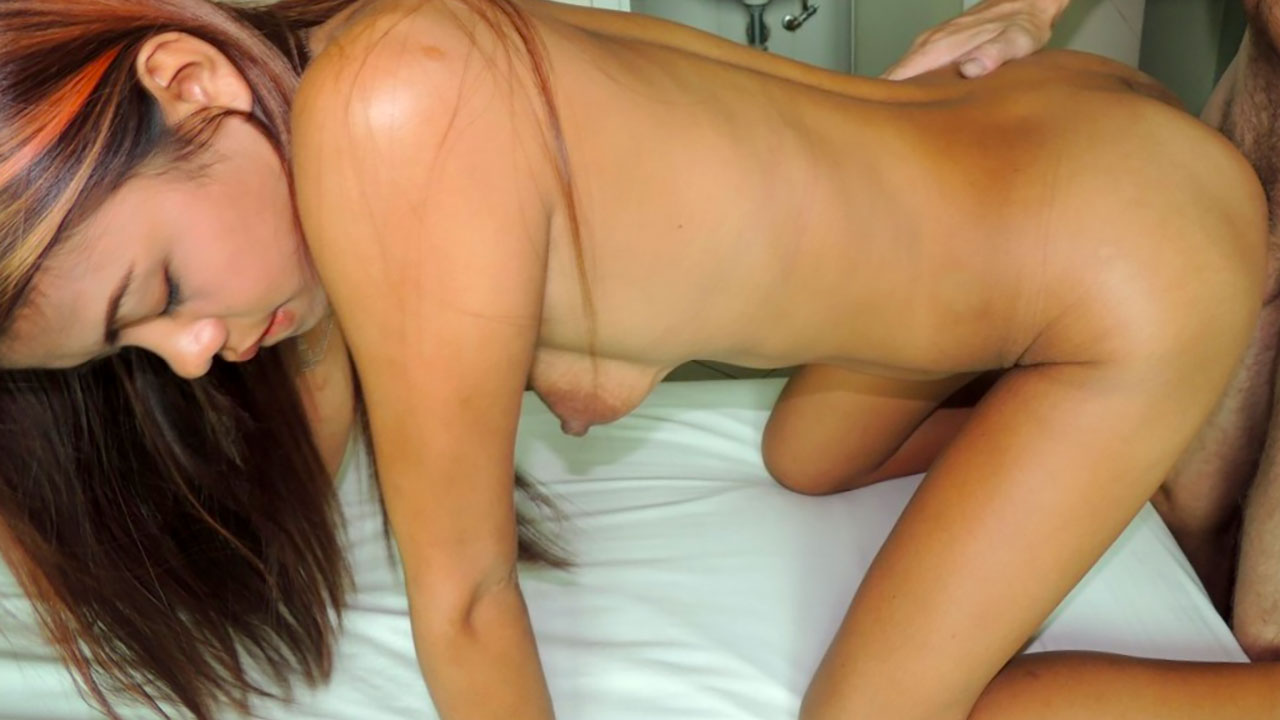 Formats and content:
Video streams at 360p, 480p, 720p and 1080p. Selectable and automatic modes.
Video downloads available in 360p, 480p, 720p and 1080p.
More than 475 videos with almost as many girls.
69,000+ pictures.
Pic resolutions range between 1200px long on older updates and 1800px long on newer updates.
Navigation:
Navigation is good. Right after logging in, you are treated to the main members area page with a nice and easy to read menu up top. You can sort by all "patrols", "girls" and a multitude of categories. Interestingly, they also offer a link to a Glossary under the extras menu item. You'll undoubtedly start seeing and hearing words that don't quite make sense to you at first but after checking out the glossary, you'll be well-versed in the language of mongering for Pinay pussy… or as the glossary calls it, a "Kiki".
How much does Trike Patrol cost to join?
There are several options available, depending on the membership length and format that you chose.
$29.95 a month on recurring subscription. Cancel any time.
12 Months membership, billed yearly at $119.40, which works out to be $9.95 per month.
You can use standard credit/debit cards for the membership plans above and billing is handled by 3rd-party billers, so your personal and financial information remains safe.
Bitcoin and Paypal are also offered as payment options.
Alternatively, you also have the option of trading in store Gift Cards for members area access. For example, a $15 Best Buy card works out to 12 days of access to the members area.
Pros:
Exclusive content.
475+ hardcore videos.
Photo galleries with most all updates.
Updates Bi-Weekly.
High Definition video in many formats. Some older videos are lower quality, but still good!
Mobile compatible.
Video downloads.
Dedicated member support.
Cons:
No zip gallery downloads.
Final thoughts on Trike Patrol:
It's extremely rare to find good Asian porn sites nowadays, let alone one that updates on a regular basis with fresh new content. Trike Patrol covers both. Albeit a smaller niche in the realm of Asian XXX, these guys have the market cornered on Filipina smut. John Tron's diary comes close, but his focus on Filipinas is smaller in comparison. There is no doubt in our minds that TrikePatrol is the #1 and only Filipina site that matters.